Prior to starting any underground excavation always contact Dig Safe first. Dial 811 or contact the local (statewide) Dig Safe One Call Center (see adjacent tables).*
Calling Dig Safe is simple and free. After being contacted, facility representative(s) will visit the job site and identify the location of underground facilities in the immediate area. Failure to contact Dig Safe could result in serious injuries, damages to existing underground facilities, and/or costly fines.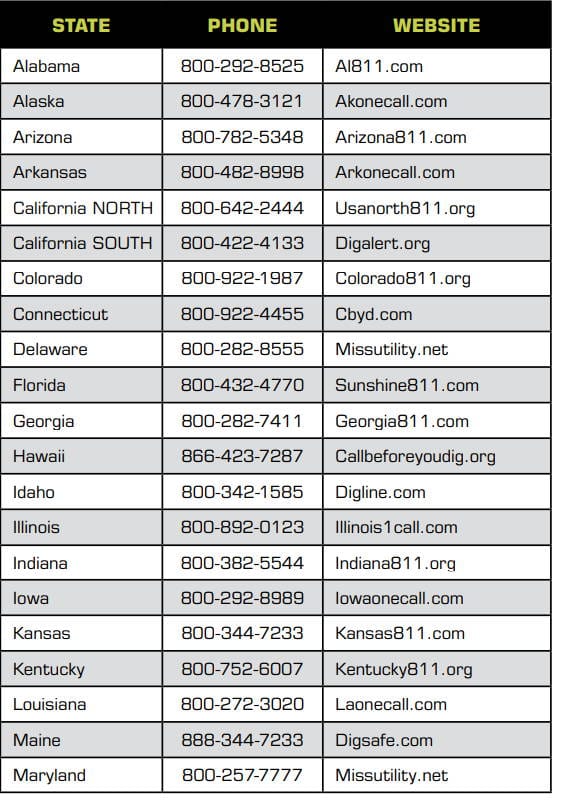 * Be aware that Dig Safe phone numbers and web sitesare subject to change.