For Arbor/Landscaping Market
From vertical mulching to root collar excavation, AirSpade has you (un)covered.
For Utility/Construction Market
Discover how AirSpade safely uncovers buried utility lines with ease.
TRUSTED SUPPORT
Our dedicated customer service team can help you answer any questions from product information to technical details.
A PROUD HERITAGE
AirSpade is the premier manufacturer of air-powered, soil excavation tools for arborists, landscapers, and utility workers around the world.
For Arborists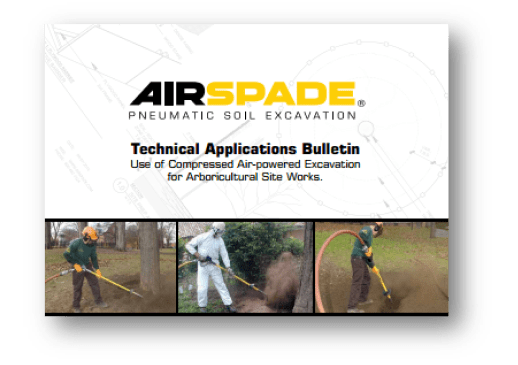 Technical Applications Bulletin
We are very pleased to share the new AirSpade Technical Applications Bulletin with you! Chock full of advice from expert arborists, renowned landscape architects and members of the AirSpade team, Read More
EDUCATIONAL LIBRARY
Advantages of Excavating
Benefits of Air Excavation
Air excavation has become a preferred method for digging on many jobs ranging from utility work to advanced tree care.
Explore Now